Victor Pierson of Oceanside, CA has provided this review of Autonique's Used Car Dealership for other people interested in High-Quality Affordable Pre-Owned Cars, Trucks, Sport, Luxury, and SUVs at exceptional values around the Oceanside California area.  We also offer Cash for Cars and Car Finder Services to help you get just the car you are looking for.
Verified Purchase Customer Review from Victor Pierson from Oceanside, CA:
"After having the car for about a month, I'm very satisfied with my selection.  The car has everything I was looking for and is in great condition.  It's good on gas, has Bluetooth for me to listen to my own music, and has a backup camera to assist me with parking. For the year of the car, the miles on it is ok.  I'm definitely recommending Autonique to others without or looking for a great car at a dealership that doesn't pressure you and you can get financed the same day."
Autonique's Used Cars for Sale Dealership is Veteran Owned & Operated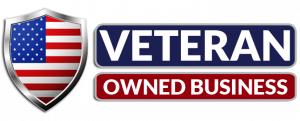 Autonique is a Local Oceanside Veteran Owned and Operated Pre-Owned Used Car Auto Dealership with every Vehicle in Stock passing a 110 Point Inspection with a 90-Day Worry-Free Limited Dealer Warranty and we offer Onsite Credit Application Financing.
We absolutely support or Military Services Members and offer special discounts and a Buyer's Referral Program for anyone who brings in a buyer.
We are perfectly located close to Camp Pendleton for all the Marines and other Service Members offering Military Discounts, not just because our Military Service Members Deserve them, but because Autonique is a Veteran (Marines & Navy) Owned and Operated Dealership, so We Support Our Military Brothers & Sisters!
In addition, we offer a full array of financing options (No-Credit, Bad-Credit, First-Time Buyer, No-Problem!) to meet your needs.
In addition, we offer Pre-Qualify Credit App Financing (no SSN required) so you can know your estimated monthly payments as you shop our inventory!  How great is that!?!
If you need any help, please don't hesitate to Call Autonique
Sales (760) 309-6616
or
Finance (760) 433-6666
Today!
Vehicle History Reports Available Upfront
We provide you with all of the vehicle's history reports upfront so you can make an informed purchasing decision. Carfax and Kelly Blue Book reports are available online and in person.
Autonique's Used Car Dealership Inventory
Hundreds of High-quality pre-owned vehicles available online
100% clean title Inventory
Carfax and auto check background history reports available on all inventory
Autonique's 48-hour money-back guarantee
Autonique's New car auto broker service
Autonique's 110 Point Inspection
Same-Day Financing
Hassel-Free Auto Buying Experience
Enjoy Autonique's Hassel-Free Pre-Owned Auto Shopping is the Best Used Car Buying Experience You'll Ever Have, Guaranteed!
We don't have "Sales People"! Our Sales process is Hassel Free, just come in and look at our inventory and when you have questions, we are here with answers and to help you with financing, but don't hover or pressure, because we know you know what you are looking for... We are just here to help you drive it away!
Just remember that First-Time Car Buyers with No-Credit or even Bad-Credit are welcome and we usually find a way to get you financed.
Just come by and let's see what we can do for you!
920 S Coast Hwy Suite A, Oceanside, CA 92054
Call Sales: (760) 309-6616
Financing: (760) 433-6666
Website:    https://www.Autonique.net/
Pre-Qual Credit App:    https://www.Autonique.net/Get-Pre-Qualified-Credit-App/
Inventory: https://www.Autonique.net/Used-Car-Inventory/
Facebook: https://www.facebook.com/AutoniqueOside/
YouTube:  https://www.youtube.com/channel/UC_9EaRyVob41KqU3bUh0Yog/
Autonique is your #1 Oceanside Used Cars for Sale Auto Dealership for buying High-Quality Affordable Pre-Owned Vehicles. We have extensive relationships in the San Diego County Automobile Dealership community allowing us to purchase a wide variety of Cars, Trucks, Sport, Luxury, and SUVs at exceptional values.  Stop by and Drive a Car Away Today!